Recognizing Fraud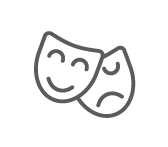 You can help protect yourself from electronic identity theft by following some simple precautions.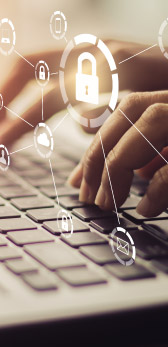 Safety Precautions for Online Banking
Prospera will never ask you for your personal passwords, personal information numbers or login information in an email.
All legitimate internet banking web sites will begin with 'https' in the address toolbar, indicating that the page is secure.
Look for the padlock found in the address toolbar of your browser. If the page is legitimate, by clicking on the padlock, you can view the security certificate details for the site. A fraudulent site will not have these details.
Type in our web address yourself to ensure you are transacting with our server.
Check your statements regularly to ensure legitimate transactions.
Phishing and Fraudulent Emails
A common way for Internet scammers to obtain your personal information is through a method called phishing. Usernames, passwords, banking information and credit card details are phished through email or instant messaging. Phishing works by sending communications, which appear to be from your financial institution, but they are not. You are asked, supposedly by your financial institution, to log in to your online banking to verify account information. Often some type of security concern is cited as the issue. The fake email instructs you to click on a link that takes you to a non-legitimate version of your online banking site – one that is largely indistinguishable from the legitimate site – and you'll be asked to enter your credentials.
Phishing emails may include:
Warnings about account closures
Requests to update your information
Offers to register for a new service
Offers for pre-approved credit cards
Free virus-protection programs
Once you click on the link, which directs you to a phishing website, you'll be prompted to enter personal or banking information. Phishing scams seek personal details, such as your address, social security number or mother's maiden name. The details obtained will then be used for identity theft.
Scam emails often have some telling signs, including:
Poor spelling or grammar
Alarmist content, warning that your account will be closed if you don't provide your banking or personal details immediately
Notices that you've won a prize and are required to pay a fee in order to claim it
Never provide personal details or any account details in an email or electronic messaging.