About Us
Who We Are
A Credit Union That Works for You
At Prospera, we make our members dreams come true. We're a for-purpose credit union that's guided by our values and owned by our members. Built on over 75 years as a BC credit union, we're proud to serve our members and help make our communities stronger by investing locally and partnering with local charities to make life better for everyone.

We believe that financial health is just one piece of the wellness puzzle and we're here for you, your family, and your business, every step of the way. We are the trusted home for families and local businesses, building their financial dreams and prosperity within our communities.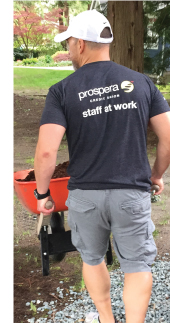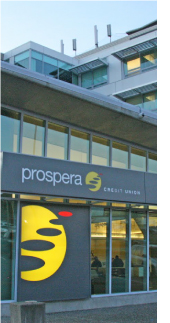 The Prospera Story
From Humble Beginnings
In 1943, fourteen members founded Edelweiss Credit Union with assets totaling $58.50. Six years later, Fraser Valley Credit Union was established in Abbotsford with 14 members and $48 in assets. More than 50 years later, Edelweiss Credit Union and Fraser Valley Credit Union merged and in 2002, Prospera Credit Union was officially born. In January of 2020, Prospera and Westminster Savings Credit Union officially merged to become Prospera Credit Union. To learn more, visit futurestrong.ca.

While a lot has changed since 1943, one thing hasn't changed – our commitment to our members. Our members are at the heart of what we do every day as we strive to make a meaningful difference in their financial wellbeing.
Why Choose Prospera
You're a person, not a number. We love that!
Everything we do has you in mind. Being member owned and operated, we work tirelessly to ensure that our products help you go from dream to reality. We're problem solvers, not product pushers, and our staff give great advice that's tailored to your unique needs.

We're a full-service financial institution that understands that life is busy. That's why we offer innovative solutions and our staff work around your schedule, not the other way around. Choose Prospera and you'll always have someone in your corner, who has your back, and is ready to go the extra mile to help you reach prosperity.