Security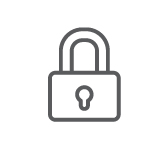 With our 100% Security Guarantee, Prospera will reimburse you for any losses that you incur due to unauthorized Online or Mobile Banking activity.
Help! I lost my card.

Lost or Stolen Debit Card:
Step 1: Report your card lost or stolen
Log into online banking to report your lost or stolen card immediately to prevent any misuse
Click on "account services" in the left hand navigation
Click on "lost/stolen debit card"
Fill out the required information and we'll make sure the card is cancelled
Or contact us toll free at 1-888-440-4480 and speak with a representative during business hours (Mon-Fri, 8am-6pm and Sat, 8am-4pm). For extended support after business hours, contact 1-888-277-1043.
Step 2: Get your replacement card
To get a replacement debit card immediately, visit us at any branch
To receive your card in the mail, call us toll free at 1-888-440-4480
Lost or Stolen Credit Card:
24/7 Cardholder Service through Collabria
Canada and U.S.:
1-855-341-4643
International Collect:
1-647-252-9564
Your security responsibilities:
You are automatically covered by the Online Banking Security Guarantee provided you meet your security responsibilities in the Direct Services Agreement and Account Agreement you have with us.
Never disclose your password to anyone
Use up-to-date anti-virus/anti-spyware software and a firewall
Don't keep copies of your password stored anywhere you access online banking
Review your statements and report errors within the time period set out in your account agreement
Assist us in any investigation regarding your accounts